Sunday 29th March 2015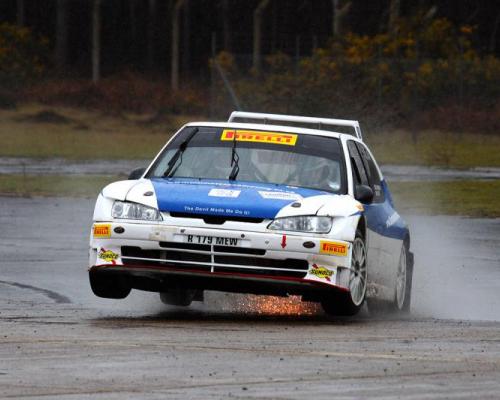 Winners of the 2015 Woodbridge Stages: Chris West & Keith Hounslow - Peugeot 306 Maxi
Results:
Awards
Overall Results
Results & Stage Times
Class Results
Class Results & Stage Times
Competitor Times
Retirements
Entry List
Andy Manston's 2015 Photographs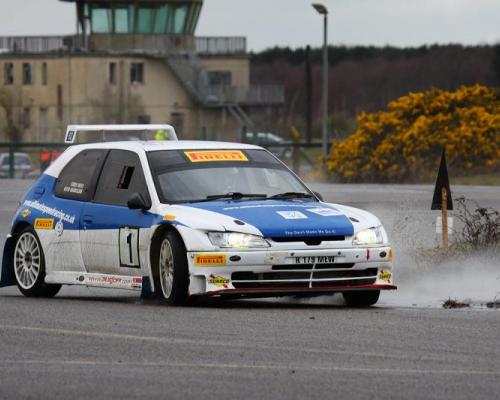 Welcome to the ninth running of the Woodbridge Stages. I am delighted to welcome back Cadman Construction as title sponsors for the event. I would also like to welcome back the ACSMC, ASEMC & AEMC championships. We intend running a minimum 6 stages totalling around 60 miles of smooth, twisty and flowing tarmac.
The entry fee of £220 represents good value for money and there will also be the option to pay by bank transfer avoiding the costs involved with Credit Card/Paypal transactions.
In order to ensure the maximum competitive mileage for everyone, including those unfortunate enough to have car problems, we will be running a 'practice rally' to allow retired crews to rejoin for later stages.
Scrutineering will be available on Saturday evening at the Holiday Inn, Ipswich and we have been able to negotiate a very competitive rate of £75 per room Bed and Breakfast for those wishing to stay overnight.
As usual the event would not run without all the hard work I know the many marshals and organisers will put in, so a big thanks in advance and our Chief Marshal will 'contact you shortly'.
I hope to see you there.
Gary Nicholls.
Clerk of the Course.
A round of the ACSMC, and Jelf Motorsport.com AEMC/ASEMC championships.
Search YouTube for recent Woodbridge Stages videos